Activism
,
Governance
,
Reflections
,
Uncategorized
.
No comments yet. Be the first to comment!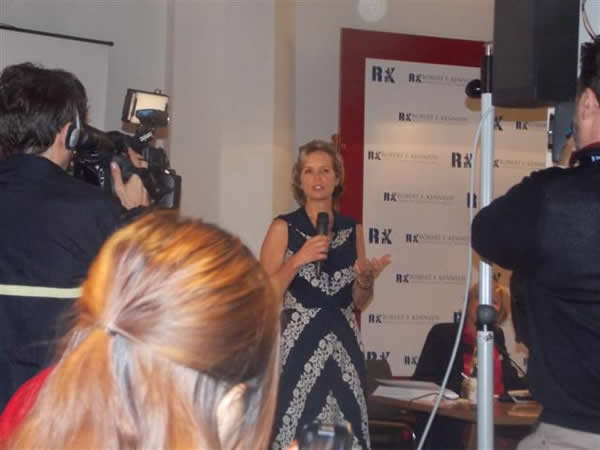 In pursuit of Robert F. Kennedy's dream of a more just and peaceful world, Robert F. Kennedy Center for Justice and Human Rights Europe officially launched the RFK International House of Human Rights based in Florence, Italy.  The training center is housed in the Le Murate, which used to be a former prison but recently went through some renovations. It also hosts offices for RFK Center for Justice and Human Rights' European branch. After going through a major facelift the building still maintains its prison features as a reminder of its past history of torture and other human rights abuses. In an official opening speech by Kerry Kennedy, daughter of Robert F. Kennedy, she said that in pursuit of her father's dream the Center will be a place where digital dissidents will get training from technology experts on how to use technology in promoting human rights.
Specialists from Tactical Technology Collective (TTC), Global Voices Online, OneWorld Digital Security Exchange, Witness.org, Electronic Freedom Frontier and Human Rights Watch shared their knowledge with the first group of digital activists who were selected from various countries including Zimbabwe, Mexico, Pakistan, Myanmar, Philippines and Sri Lanka. The one week training programme focused on adopting the latest technology tools in digital activism, use of social media to promote human rights and also provided a platform to share experiences with other human rights defenders. Coming from different backgrounds human rights defenders at this year's training session were exposed to the best practices in implementing human rights work and the latest technology tools, which will help transform and overcome the day-to-day challenges of promoting human rights.