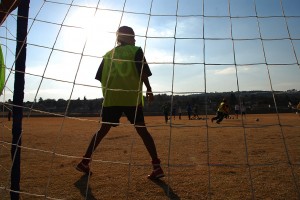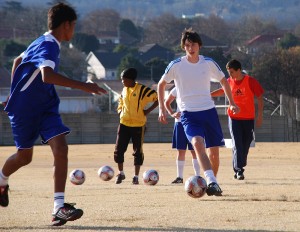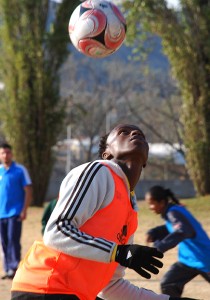 Joburg has been quiet for the past two days, no soccer action! We got used to rushing home and being stuck in traffic as people find their way to the stadiums. But in all this silence I spent time at the Team Village of the 32 teams taking part in the Football for Hope Festival which kicks off in Alexandra on Sunday.
Young people are taking part in a mixed 5 aside tournament which has no referee and where disagreements are resolved through dialogue. I spoke to two of them, 17 year old Hemanta Acharya and 18 year old Mubasher Hassan. They are part of the Football United Team from Australia. Both are refugees. Hemanta is Bhutanese and Hassan is Sudanese. Other team members are from Kenya, Iraq and Cyprus.
They are excited about being in South Africa and looking forward to making new friends from other teams. While they are here for the soccer tournament they will also be learning about being good leaders and HIV/AIDS amongst other issues.
Today, the soccer action returns with Ghana taking on Uruguay at Soccer City.
I'm wearing a t'shirt with the map of Africa and I feel like a Black Star!!!!