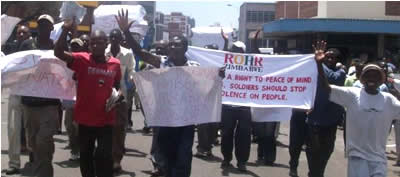 As the SADC troika jetted into Harare yesterday to try (unsuccessfully) to make some headway in the stalled talks, a variety of different Zimbabwean civil society organisations gathered to protest the delays and demand a resolution of the country's political crisis.
Read about some of these actions here:
Zimbabweans are speaking out. It's time SADC also took a stand on these stalemated negotiations.