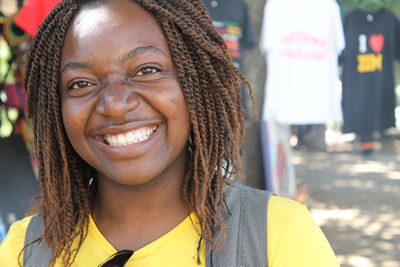 Acoustic Night debuted at HIFA this year on the Coca Cola Green, how did that go?
It was amazing! We had such a good time and the response was overwhelming! The artists really enjoyed it. It was also their first time at HIFA as well. For a virgin experience it was amazing!
How are you finding HIFA so far?
I'm enjoying it; I just haven't had time to see all the shows. But I think there are a lot of new people, a lot of new faces. It's very different from the past years where you had the same faces. We're enjoying the new talent.
Of the shows that you've seen which one is your favourite so far?
Jamaram, not just because its ZGS, but because they've got such a lively reggae act. They're very energetic on stage.