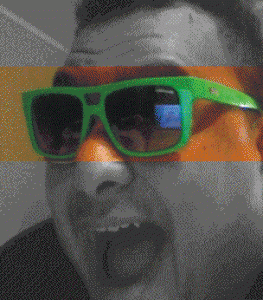 The Harare International festival of the Arts (HIFA) is a six day annual festival and workshop programme that showcases the very best of local, regional and international arts and culture in a comprehensive festival programme of theatre, dance, music, circus, street performance, spoken word and visual arts.
During this year's festival Kubatana have been inspiring people to get involved and support the arts in Zimbabwe by sharing information about the festival over mobile phone. Working with the actor Gavin Peters, Kubatana is running a daily information service . . .
Tune in Daily during HIFA to the FABULOUS Gavin Peters
It's all about the Harare International Festival of the Arts (HIFA) at the moment folks so make sure to . . .
Listen to Gavin talk about what's hot, what's not. And, if you're lucky you might get some saucy festival gossip as well.
Liberate your ears for a daily dose of fun.
Gavin would also like to hear your festival feedback, so Leave him a Message!
Phone 0914 186255 up to 8 NOW and during the run of the festival.