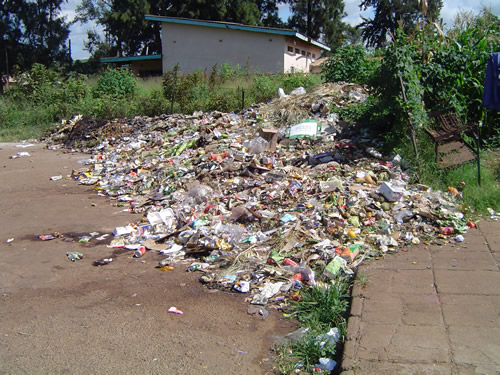 I know the city council has not been able to remove rubbish from some parts of Harare but that does not we citizens should enjoy it. There is this rubbish pile by Kuwadzana and instead of the people burning it or even sitting as far from it as possible, some vendors sit near it and enjoy it. Life carries on like there is no serious harm to their health and that of their customers. I was amazed that people can actually sit that close to a rubbish pile and laugh and enjoy themselves. There is also a lady who was picking up some plastic papers, taking her time while she was bending towards the rubbish. She did not seem to be bothered by the foul smell coming from there. I do not even want to imagine what she wanted to with the plastic papers, I just hope she wanted to light a fire or something along those lines.
I really think Zimbabweans have become content with things going wrong. People seem not to care enough to at least do something about it no matter how small. I know the rubbish pile might not be going anywhere soon but people can at least burn it.
If they can't burn at least stay away from it.