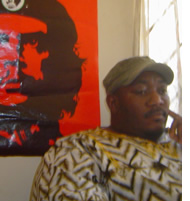 Listen to Raymond Majongwe, Secretary General of the Progressive Teachers Union of Zimbabwe (PTUZ) speak about teachers standing up for themselves.
Following a two week teacher sit-in and a one week strike in which an estimated 90% of teachers across Zimbabwe refused to go to work and demanded higher salaries, government has agreed to increase teachers' wages to Z$14 million per month for the lowest paid teacher and up to Z$24 million for the highest paid.
This is a marked improvement over the paltry salaries teachers were previously earning but sees teachers still earning below the Poverty Datum Line. Taken at the widely used parallel market rate, the teacher's wage increase translates to USD 28 a month for the lowest paid teacher – less than a dollar per day. And that is at today's exchange rate. As inflation further erodes the Zimbabwe dollar, that wage will be worth even less in a week's time, and next to nothing by the end of the year.
So what do the teachers do? Do they accept the offer on the table, or hold out for something better?
The wage increase currently being offered is a victory for the Progressive Teachers Union of Zimbabwe, which led the call for the strike. Even though the PTUZ claims a membership of around 13,000 of Zimbabwe's 110,000 teachers, 90% of all teachers participated in the strike. At meetings of PTUZ structures in Harare, Mashonaland West, Manicaland, Masvingo, the Midlands and Bulawayo on Tuesday 9 October, all provinces except for Bulawayo were in favour of extending the strike until a new demand (Z$65 million per month basic salary plus transport and housing allowances) is agreed to. Again, at the parallel market rate, this would work out to less than USD 175 / month – not an exorbitant amount for a teacher to ask to be paid.
But compared to other industries in Zimbabwe, it sounds like a lot. Currently, doctors gross Z$6-10 million per month, and have also been on a go-slow of late to demand a wage increase. A deal was struck last week with the Apex Council, which negotiates on behalf of all civil servants. While details of this agreement haven't been released, it looks like the 420% wage increase being offered to teachers is what doctors and other civil servants will also be given. If other civil servants accept this, but PTUZ members refuse to go back to work, they risk distancing themselves from their fellow civil servants at a time when they need to be working together. They might also lose public sympathy from parents and other Zimbabweans who are struggling to make ends meet and are themselves earning far less. If other teachers go back to school and PTUZ members remain on strike, these teachers might be isolated and lose their jobs.
The PTUZ leadership faces a difficult decision as national and provincial representatives meet in Harare today. But regardless of the outcome the fact that teachers are even willing to consider demanding more than they are being offered is an encouraging indicator of things to come.