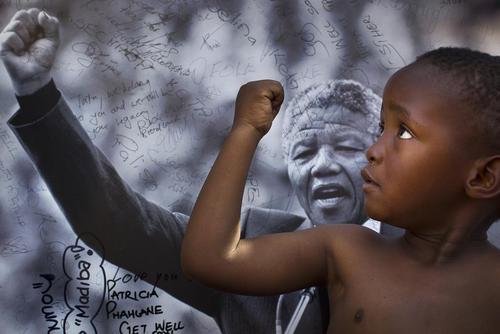 Photo credit: New York Times
"I have fought against white domination, and I have fought against black domination. I have cherished the ideal of a democratic and free society in which all persons live together in harmony and with equal opportunities. It is an ideal which I hope to live for and to achieve. But if needs be, it is an ideal for which I am prepared to die." – Nelson Mandela
Today the world mourns the death of an anti-apartheid icon and former president of South Africa. A man who tirelessly dedicated his life to the struggle so that the nation of South Africa could be liberated from racial oppression. Nelson 'Madiba' Mandela the first black president of South Africa is now at peace. The man who was once considered by the apartheid government to be the number one terrorist in South Africa in the 1950s has left behind a legacy of peace.
Mandela fought for a democratic, non-racial South Africa where both black and white people could live in harmony. After spending 27 years in prison, in part on Robben Island, Mandela served a five-year presidential term and then he retired from politics when the world was still expecting a lot from him.
Many African liberation icons have failed to emulate this feat. Mandela's death comes at time when the African continent is not at peace as many people have lost lives through civil wars.
Mandela lived a lifetime of struggle which inspired a generation of activists and his has been an inspiration to all who are oppressed.