So pleased I got out to Njelele Art Station for the opening of Afropolicity on Saturday. There was some brave, inspiring art on display, and it's fantastic to see this corner of Harare's CBD transformed into a vibrant, colourful art space.
Check out some photographs from the opening here
And do yourself a favour – Get down to Njelele soonest!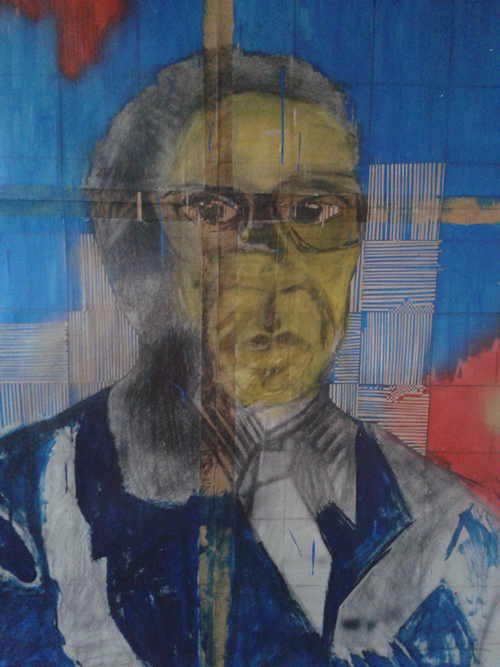 His Excellency, by Gareth Nyandoro – Currently on display at Njelele