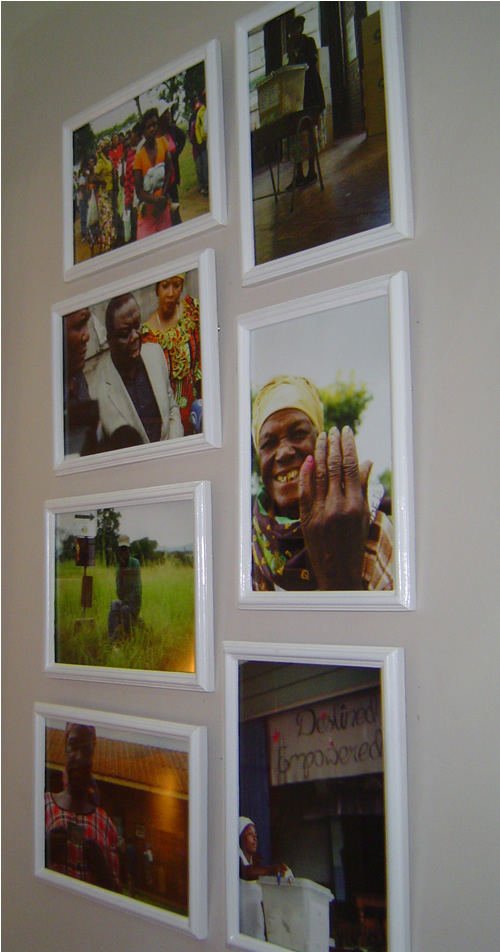 Last Friday I went to have a look at the Zimbabwe Association of Female Photographers (ZAPF) exhibition. It is an amazing illustration of talent, as well as being a great cause for female empowerment. It expresses women's abilities and has given a chance for female photojournalists in Zimbabwe to demonstrate their talents in an exceptional display.
The exhibit has a wide variety of photography, from landscape to portrait and nature. The exhibit is well displayed and each piece carefully explained. I would highly recommend anyone with an interest in art to have a look.
Many of the pieces carry strong messages, from political to social. A particularly captivating piece was the exhibit "Pimp My Kombi" by Nancy Mteki. This exhibit explores "the notion of public transport as a social environment, marked by gendered power relations in which the woman remains objectified", as described in the caption.
Another particularly prominent piece was "The Referendum Grid", a collaboration of the work of Angela Jimu, Davina Jogi, Cynthia Matonhodze and Annie Mpalume. This politically striking series shows various images taken during the referendum, displaying a variety of emotions and attitudes. The different images contrast each other making it holistic and captivating.
I would advise anyone with an interest in art, or with a bit of time to spare to go and have a look at the exhibition at 15 Princess Drive, Newlands. It is open until the 24th May from 1pm to 2pm during the week and 10am to 1pm on Saturdays and is a couple of hours well spent!